I saw this pic and thought if I could built a small scale hydro-power turbine to experiment with.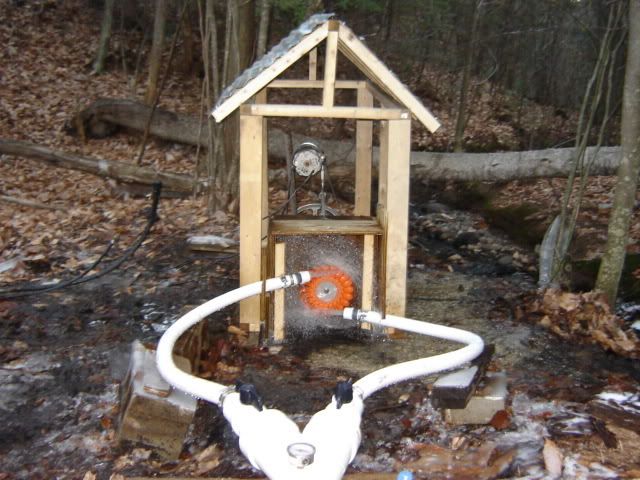 I basically want to buy a PMA (permanent magnet alternator), connect a pelton turbine (pic below) and use a pump to drive it in a closed looped system.
The power this will make depends upon what kind of pump I have on this, right? Has anyone does something like this bfore. Having this run all day, everyday will generate a good amount of power with the right parts (that's where I need some help). Can you guys recommend some good parts to build something like. I would eventually like for this to generate enough power to run my computer and offset the pump power.
By the way, this is my first time with things like this.