hey tim,
did you have a look at this line sketch?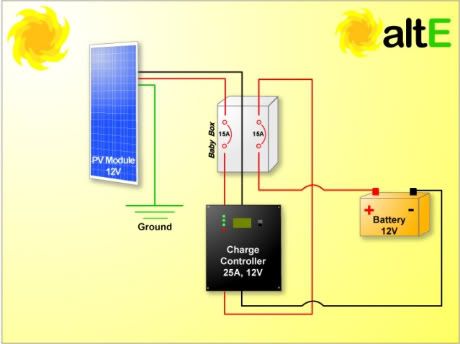 try to keep the wire runs as short as possible. we cut
that long mc connector in half to plug into the pv module and then cut it again when we get to the controller.
i'd be tempted to go a bit heavier with the wire for the short run from the controller to the battery bank..could do parallel runs of that #10 if it's all thats available. in any case try to get the controller as close to the bank as possible and keep the wire run SHORT.
have fun in the mountains!
cheers, dave