hi philip,
congratulations on your wind turbine build! this stuff is tons of fun.
sounds like your rectified ac mill is working well and this second "dc generator" is a wind turbine also? if so, yes we want to have a blocking gate (diode) on that as well..both feeding right into the battery bank.
getting close with the c40 loading..will the max combined output be less than ~500 watts?
it's very important to get yourself set up with a reliable dump load for your battery bank..as overcharging is the second best way to ruin a battery bank, the first best is to undercharge it. i would suggest a resistive load of about 0.4 ohms rated at 500+ watts. we have some wiggle room there +/-.
a couple of scribbles for a visual-
dc mill with stud diode
dc mill with rectifier as blocking diode.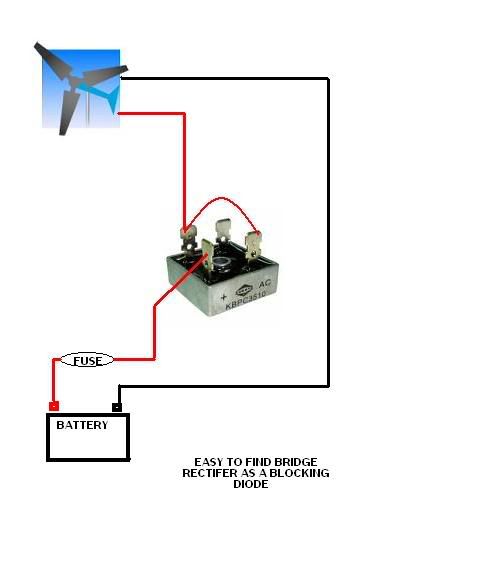 rough sketch..(fuses and disconnects not shown)
cheers, dave
ps. any pics?